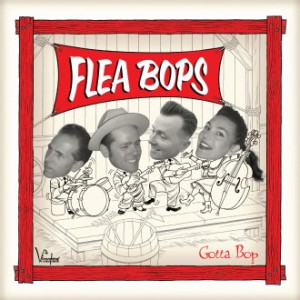 Flea Bops
Gotta Bop
10-inch vinyl LP        $10 each
Dust off the turntable – we have here six tracks that smoke and sizzle in glorious VINYL!  From classics like Little Walter's My Babe and Joe Clay's Cracker Jack  to the newly-penned originals, you'll find you've just gotta bop!
For this item only, shipping is included in the price according to country, and will be mailed separately from the rest of your order. If you need to order more than 4 copies, please contact us for shipping rates.